Is this the future of health?
This case study tells the story of how we helped Telefónica Alpha Health design a trustworthy moonshot in just 6 weeks. If you'd like to skip straight to the outcomes, click the button below. Otherwise enjoy the journey. We hope you learn as much as we did.
First, some context
>X had the pleasure of designing and facilitating a series of workshops together with Data Transparency Lab throughout the latter part of 2017. This was a great opportunity to expose why we do things, how we do them and also some of the practicalities behind what we actually do on a day-to-day basis. Because of what's happening to the EU regulatory environment and how these changes are making data trust an organisational asset, the timing was just about perfect too.
At the Barcelona workshop we were fortunate to meet Ollie Smith, Telefonica Alpha Health's Strategy Director. Ollie's a seriously deep thinker and didn't land his role at Alpha by accident - he's the type of guy perfectly suited to ten year missions, ambitious 5 year visions and one year rolling strategies that help get things done.
After the first session Ollie and I started chatting. He explained a little about their ambitious mission, as well as some of the challenges they believed they had to tackle head on if they were to make meaningful progress and realise the impact the team was motivated by.
Fast forward a few weeks and I'm back in Barcelona kicking off multi-stakeholder project with our team of 7 (8 including me) working remotely.
This case study will tell the story of the short, sharp and ambitious project >X delivered to help make data trust Alpha Health's competitive advantage.
To learn more about Alpha...
Alpha Health's Objectives
Without going into some serious detail, Alpha Health - led by Oliver Harrison - has a mandate that is bold enough to make most people shiver. This is exactly the type of work our distributed network is uniquely qualified to contribute to.
In essence, Alpha sees the world changing. Alpha is led by Pablo Rodriguez. They have assembled an incredible group of people, set the mission and articulated a clear vision for what the world might look like if they have the impact they're collectively motivated by.
This future would empower people in a way we're yet to see. It'd change how people go about getting stuff done on a daily basis, whether that be a simple task or a major life goal. It'd actually change the way people, organisations and things interact. It would also challenge and hopefully outcompete traditional digital business models that largely rely on a 'people as the product' mentality.
They see a future where your individual health and happiness is inherently tied to our collective wellbeing.
To make this so, Alpha believes they need to get closer to people than any other organisation. This proximity won't be the result of chance, it'll be earned through meaningful, trust-based relationships. Alpha must be inherently trustworthy. This in their eyes is non negotiable.
This is the big picture. Our small picture looked a little different. It was our job to help Alpha Health understand different behavioural, regulatory and technical forces driving change in global markets. We needed to help deepen their understanding of things like Customer Identity and Access Management (CIAM), Personal Information Management Services (PIMS) and Distributed Ledger Technology. They wanted to figure out what all of this (and more) meant so they could make some big strategic decisions early.
We also had to help the team get closer to customer data. We needed to introduce them to different approaches, principles and new design patterns that gave people control and utility of their information. This requires a totally different mental model. As many of you are likely aware, people in control of their own information isn't how most of the digital world works today.
And lastly we were tasked with developing data trust design principles and best practice guides that could be collaboratively executed. These guides needed to be designed in such a way that researchers, designers, product managers, engineers, marketers and other operators could collaboratively conceptualise, create and validate a value proposition that was inherently trustworthy and uniquely differentiated in the eyes of their users and customers.
Our Constraints
All projects have constraints. Our work with Alpha was no different. We had what was effectively 6 weeks to move the needle across three different project streams that would each directly impact the success of Alpha Health in the short, mid and potentially long-term. We were helping set the foundation for an organisation that was inherently trustworthy and most importantly, uniquely positioned to tackle one of the biggest market opportunities we've seen through parallel innovation discovery and innovation delivery work streams.
In addition to our time constraint, we had the budget constraints we're all familiar with. This meant delivery needed to occur across different time zones and parallel work streams. We prioritised the right people doing the work over people being in the same room.
An Adaptive Project Framework (i.e our plan)
With a pretty clear understanding of what had to be done and the time we had to do it, we framed a series of project approach hypotheses. We call them project approach hypotheses because project plans rarely survive the first week of a project. Stuff always changes. We've learned to take this in our stride and develop adaptive frameworks that give us the flexibility to deliver critical outcomes regardless of what might get in our way.
This helps us fit in easily to existing procurement frameworks whilst also catering to the realities of fast-paced commercial operations.
What Really Happened
As was expected, things changed almost immediately. Alpha isn't like most big organisations. They think and work very differently. From my experience I'd liken them to a high performing, fairly early stage startup team. The difference is they have brand, connections, infrastructure and the backing of an ambitious board that leads one of the biggest companies in the world. It's a balance I've rarely seen struck within corporate innovation portfolios, regardless of their diversity.
What this means is that they're guided by strategy, yet have the ability to adapt to rapidly changing environments, new insights and new constraints.
Our three project work streams quickly became about five and a half. Let's talk about those work streams now.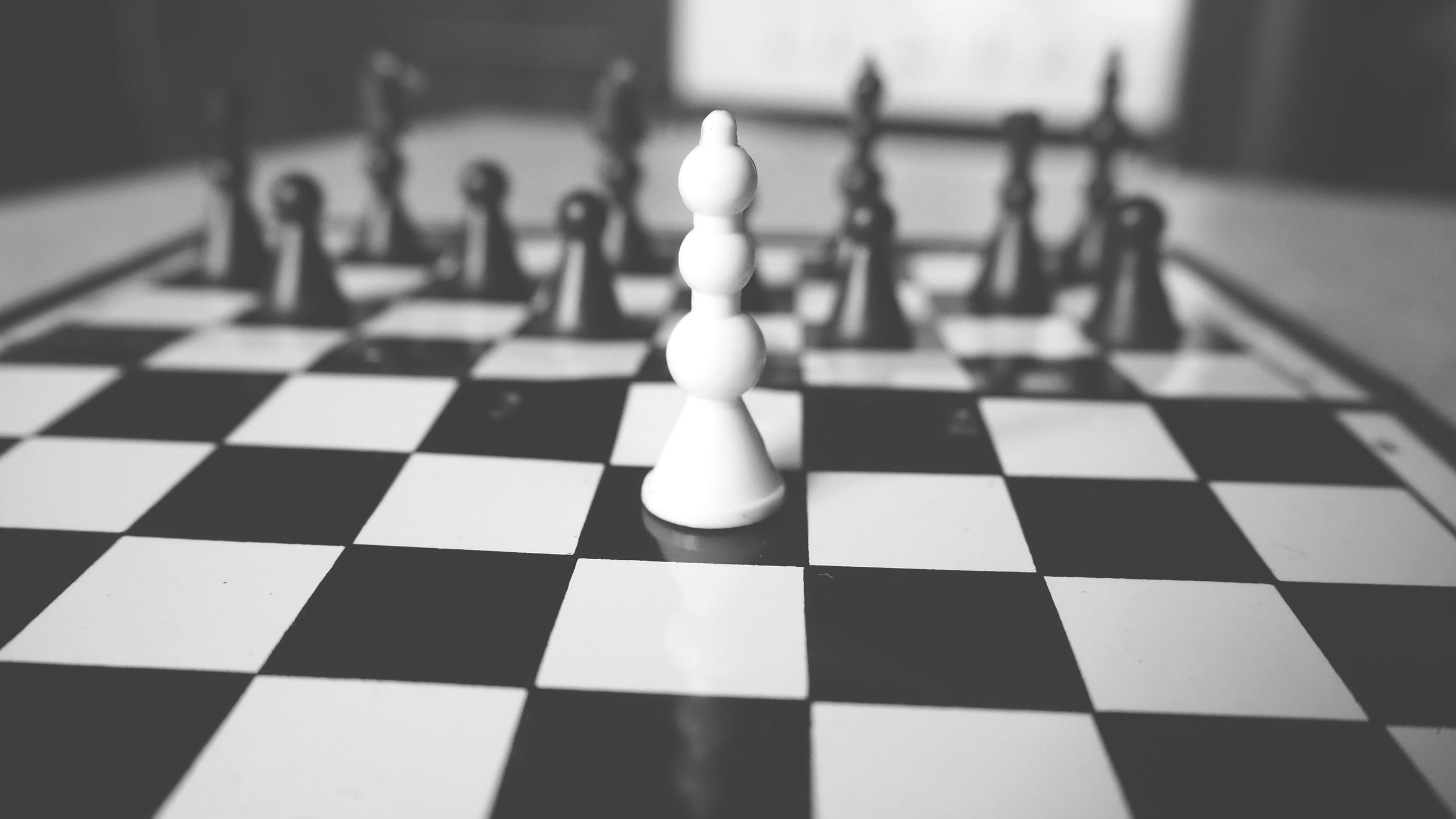 Stream 1: To buy, build or partner?
A strong buy, build and partner strategy developed through a deep understanding of behavioural, regulatory and technical drivers can augment an organisation's strategic initiatives (Standard caveat: If executed effectively).
Alpha Health's differentiated views on open ecosystems gave us a unique frame of reference from which to deliver a Market Trajectory Analysis. This effort consisted of desktop research (qualitative and quantitative) and stakeholder interviews.
The output was a document that covered how the personal data economy was evolving as it related to people's behaviours, regulations (particularly those in the EU), business models and technology. Key players in the market were assessed across a simple typology that classified strategic focus, technical capabilities and market traction.
The document concluded with a series of Buy, Build and Partner approach recommendations that helped inform strategy and early stage technical Proof of Concepts (PoCs).
Stream 2: A shared mental model
Many of the design principles or 'heuristics' that currently guide our practice directly compete with the view of the world Alpha, and many others have as it relates to people and the relationship they have with their data. Overcoming this is a challenge in that it has the potential to disrupt rather than augment existing research, design and product development workflows.
Conscious of this we designed a progressive capability uplift program that was inherently collaborative. This meant the entire team embarked on the journey together. We learned together, challenged each other and most importantly, produced output that we collectively believed in.
Stream 3: Principles and best practices
Taking our shared mental model further, we set out to develop a series of data trust design principles. This borrowed from >X's existing work on context agnostic data trust design principles and brought them into Alpha Health's world.
As above, this was a deeply collaborative effort. It meant coming together with a bunch of different ideas, opinions, mental models and ways of working and establishing something we believed would enable us all to be our best - to produce products and services that were inherently trustworthy, competitively differentiated and deeply personal.
The difficulty with principles tends to be their application. Not everyone has an equal ability to translate words into action. To tackle this and find a way to make the principles directly actionable we developed a series of practice guidelines that showcased how the principles could be put into practice across different situational contexts.
Design patterns for data transparency, data subject rights, data minimisation, catering to different learning types and consequence acceptance were all developed. These now live and breathe (well, figuratively anyway) on the walls surrounding a great group of researchers and designers in Alpha's head office.
Stream 4: Get the lawyers in the room
We've written about this on InVision's blog before. Our experience leads us to believe it's one of the most under-utilised tactics an organisation can employ to tackle the challenges and explore the opportunities of differentiated customer data strategies.
In Alpha's case, they were all over this. As soon as there was a clear point of view, some intense workshopping with Alpha's legal advisers took place. This way of working supports dynamic exchanges. It enables different stakeholders to develop a deeper appreciation of regulations like the GDPR and how their organisation is interpreting them. It also gives cross-functional teams the opportunity to quickly progress far beyond what the regulation says to a culture, operational workflows and customer experiences that are inherently trustworthy. This trust, and particularly data trust can be a major competitive differentiator not just for customers but for the business.
Stream 4.5: The mission, vision and strategy map
We often observe a vision to strategy gap. Ever more often we observe a strategy to execution gap. When there's both it's hard for people to see the woods for the trees. In fact, these gaps make it harder for different people across the organisation to empathise with each others motivations, limitations and objectives. We've all experienced it and know what happens next.
Fortunately for Alpha, they're inherently strategic. They're also driven by long term individual and societal outcomes. This affords them the ability to frame a mission and vision that motivates people to be their best on a daily basis. It gives them the opportunity to define a rolling strategy that is flexible yet firm enough to provide strong contextual guidance. From there, roadmaps can inform execution cycles.
All the way up and down the stack there is transparency. There is a feeling of collective ownership. People also understand how their micro can move the macro, and how when the macro changes their micro may be forced to change with it.
After delivering the Market Trajectory Analysis, it became clear there was a convergence of trends or drivers that made the opportunity Alpha Health envisaged all the more compelling. This created a real propensity internally to make the multi-layered relationship between the mission, vision, strategy, roadmap and execution cycles crystal clear.
The exercise was challenging. The outcomes quite frankly surprised us. Yet after a bunch of back and forth, they made total sense.
As people deeply focused on decreasing the time to customer value, the big picture can at times get lost. A strong balance between the big and the small (just like big and small data) is definitely an ingredient of the highest performing organisations. It's early days but we get the sense Alpha has all the ingredients to use this clarity and alignment to their advantage.
Stream 5: Collaborative experimentation
Although a heap of great work can often be done inside your building, most of the best work happens outside of it. Alpha Health's work is no different. They're constantly 'out of the building' in an attempt to support or refute their hypotheses.
When it came to our work together, how we operationalised output was really important. If we didn't find effective pathways to achieve this, we'd end up producing work that sat on shelves and gathered dust. This isn't something we or the team at Alpha get up out of bed to see happen.
So, using an experiment framework, different teams across the business continued getting out of the building. Only now there was further strategic guidance. There were a set of principles and practice guidelines to support how data trust could be earned and sustained. There were a series of recommendations about how Alpha might accelerate towards their vision and execute their strategy in an inherently collaborative and open manner. There was also a sense that the entire business was committed to doing more than just complying with evolving data regulations.
All of this is amazing and it's resulted in a variety of different outputs, from technical PoCs, to a customer-facing MVP to strategic partnering discussions. Yet perhaps the biggest change I've witnessed is how the Alpha Health team now think about people's data. We're beyond excited to see what the team does next.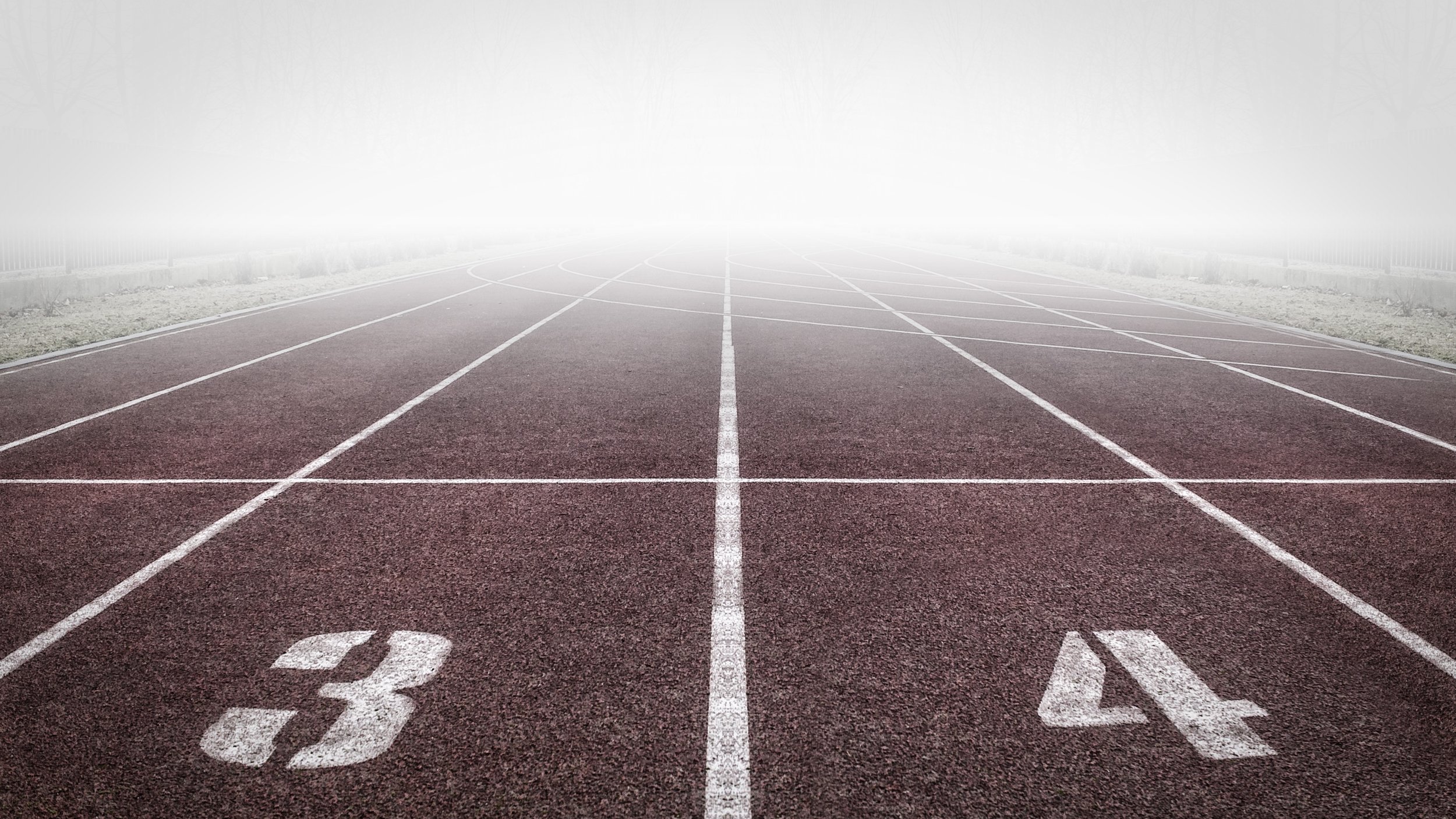 Outcomes
We've covered these progressively throughout this post, yet to summarise, here's what was achieved together with the Alpha team in the 6 weeks we spent with them;
A Market Trajectory Assessment and series of approach recommendations currently guiding both strategic and tactical decision-making across multiple stakeholder groups
A capability uplift program with the output to show it worked. Hats off to the entire team for how quickly they learn, adapt and apply new ways of working
Contextual data trust design principles and guidance to support application in people's everyday work. Just keep in mind these principles and practices are designed to compliment rather than hinder existing design workflows
A strategic approach to The General Data Protection Regulation (GDPR) that is more than just ticking compliance boxes. This is an approach that may well competitively differentiate Alpha in the months and years to come
A MVSRE Map (yep, I just made that up!) guiding how the big picture informs daily activities and vice versa
A systematic experiment framework enabling the team to track progress over time, strategically prioritise and test their riskiest assumptions early and often
The cultural, workflow and output outcomes we've observed are also noteworthy. However, Alpha believes in a show don't tell model. So you'll have to wait until you experience it!
Next Steps
You've probably already figured it's pretty early days. Alpha Health is just getting started. Thanks to the time we've spent with them we're bullish about their opportunity. What comes next is absolutely up to them.
Having said that, we believe the way they've chosen to approach personal data, the role of trust in their business, the evolving regulatory environment and how they want to go about transforming their business in the years to come is something we can all learn from. The biggest takeaways for us (and hopefully for you) are;
Great people make everything easier and faster. But the reality is doing anything ambitious is really hard, even in the early days

Creating an environment for great people to do great things isn't a chance encounter, you've got to design it and pay close attention to it as it evolves

Trust isn't an add on. In fact, designing for trust isn't even the goal. You've got to design a culture, organisational workflows and outputs (products, services and business models) that are inherently trustworthy. By doing that trust can become a competitive advantage

Frame a strong point of view, then put it to the test ruthlessly. Those who learn fastest will find the most effective ways to create new value for people and their business

Have fun and learn from everyone around you. We did and are grateful for the opportunity Ollie Smith and the team at Alpha Health gave us
The key ingredient of high performing data-driven businesses is trust. Let's start earning it together.